Rent an RVHauler - Travel USA and Canada!
Click on the Video Above to take a tour! 
Rent a Quality RV Hauler with peace of mind.  Renting an RVHauler is simple, safe and affordable.
Explore the privately owned RVHaulers we have for rent.  Through our provider RVezy.com you are covered for $2 million third-party liability insurance.  Travel Canada and the US with peace of mind.  Choose a deductible level that suits your needs;  premium, standard or basic.
All rentals are eligible for 24/7 roadside assistance anywhere across Canada and the United States.
Assistance from RVezy is a phone call away, and available day or night.
All our RVHaulers meet minimum safety criteria for rental.
All our RVHaulers include pre-trip training to ensure you are comfortable before you begin your travels.
All RV Hauler rentals from our Calgary location include a free night of camping in our campground. 
As a part of our service, we offer pickup services from the Calgary international airport.  
Pull your own trailer or 5th wheel
We have 5th wheel RVs for rent, and toy hauler trailers for rent!
Click Here to Get Pricing and Availability
Don C, owner of an RVHauler says:
"I don't think anyone has anything to worry about … your expectations will be met when when you get the truck."
In-Stock Trucks
We always try to have road-ready RV Haulers in stock. They have been singled, and fully rebuilt. They all have approximately 500 to 600,000 miles or  800 to 900,000 kms and are usually 2007  to 2009 models. (The model year does not affect the price, the mileage is the key factor in determining price.)
If you want a fully inspected and rebuilt two-seater, with automatic transmission, and an installed 5th wheel air ride hitch, we might have one ready for you!
The average rebuilt and road-ready units are $80,000+.
Depending on the fit and materials you want, a basic smart-car deck would be $30,000.  If you want tool boxes, drom boxes and some shine, prices will increase.
Most trucks are outfitted with two pedal autoshift transmissions.   The Volvo ishift I-shift transmissions were introduced in 2008 and are very easy to drive.
We have access to Volvo 670, and Volvo 780s most frequently.  On rare occasions we have Volvo 630, Volvo 730 or Volvo 880s in stock.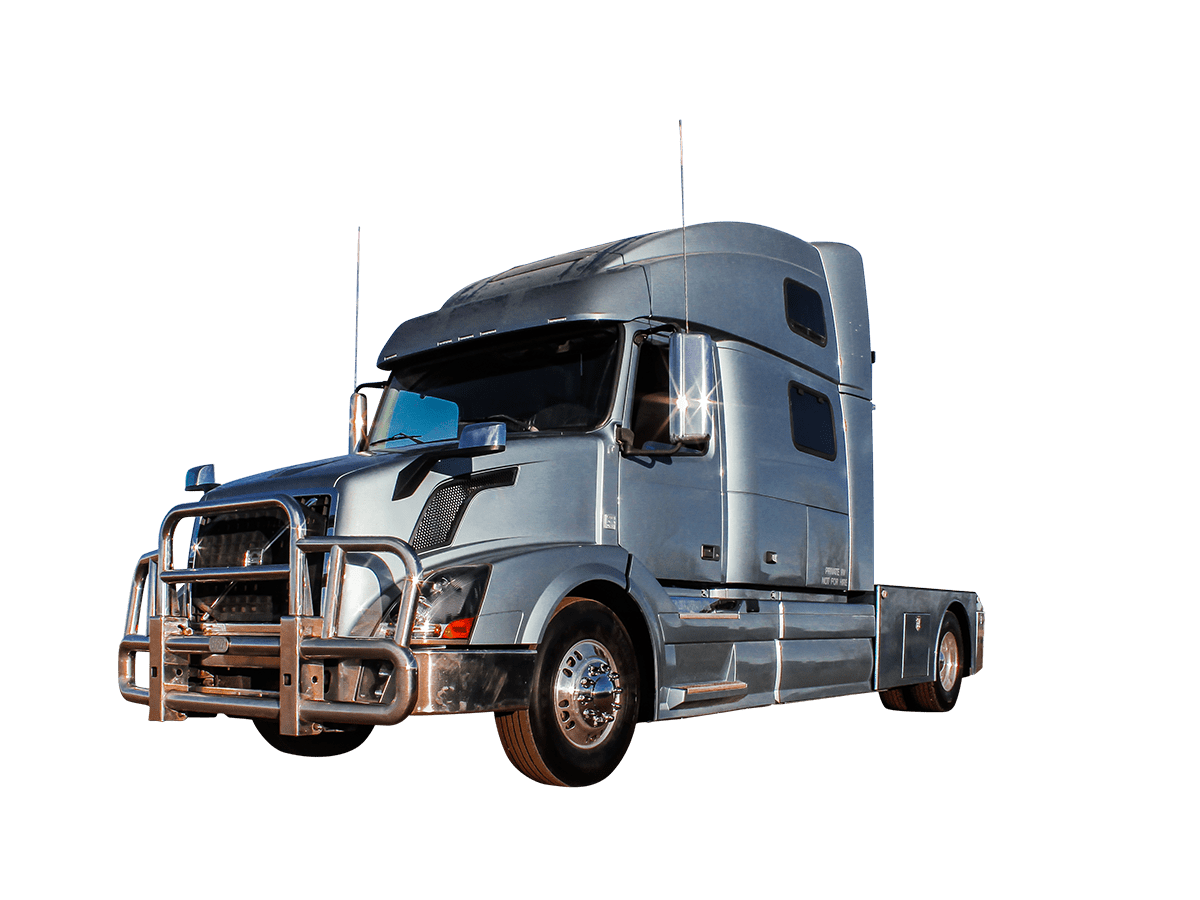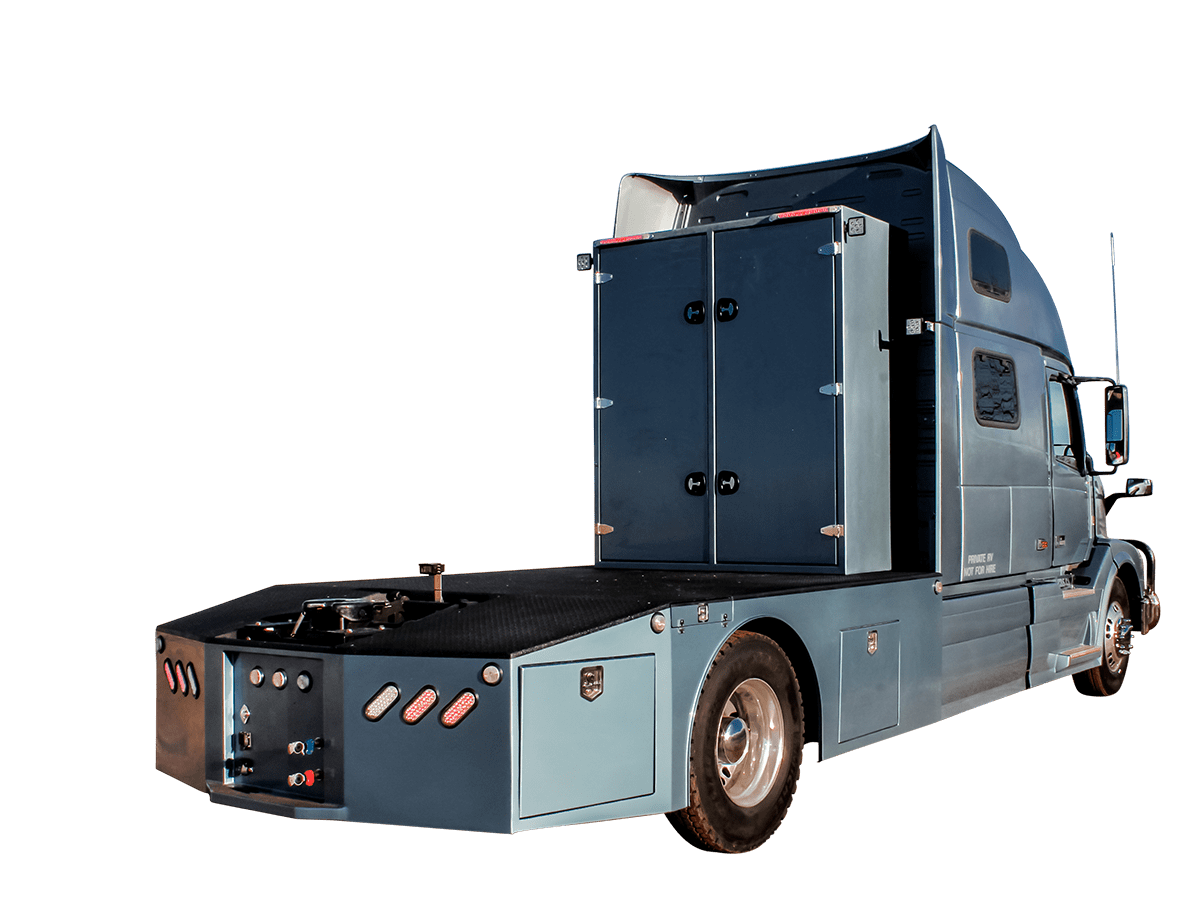 Customizations
Many of our customers are looking for a few customizations to the interior and exterior.
If you have unique needs you don't see listed, add them to the design requirements. Every RV Hauler HDT conversion is unique, and we will do any custom work needed.
We will provide you with a detailed quote and the required build time based on your design.
Many of our clients go through a few iterations of the design until it meets their needs and budget.
Get in Touch
If you are interested further, please contact us. We would love to hear what you are planning!